Deanna Parnell's Recommendations
She is one of the most honest and dedicated Realtors I know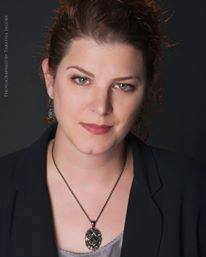 Collette Horton
Fulshear, TX
"I have had the pleasure of not only working with Deanna but becoming a friend over the past 15 years. She is one of the most honest and dedicated Realtors I know. She sincerely cares about the people she works with and leaves a little part of her heart with each family. Anyone would be blessed to work with her."
---
We would definitely refer anyone buying/selling their house to Deanna without hesitation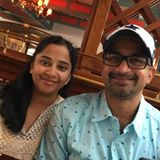 Krushi Duggirala
Southlake, TX
We had a great experience working with Deanna Parnell. She was prompt, reliable and hard working right from the beginning to the end of our process. Deanna was very communicative through emails, texts or phone calls any time of the day. She was extremely knowledgeable of the current market, mortgage, tax, insurance info or any other issues that pop up last minute before closing.
We had several issues with tenants before our closing date and Deanna was very patient and dealt with utmost attention.
We would definitely refer anyone buying/selling their house to Deanna without hesitation.
---
She is all about integrity and excellence
I would highly recommend Deanna Parnell to anyone that is looking to buy a new home, sell their home or rent their home. I was new to the home selling process and Deanna made time each day to answer my endless questions. She was always patient and very prompt in her response time. Deanna understood the importance of selling my home as soon as possible…and she made it happen! Even when we encountered a challenge, she kept her cool, used her knowledge, pulled all the tricks out of her hat and ensured me that everything would work out...and she was right. I know she did a lot of work behind the scenes and did the stressing for me to make the process easier on me. She is all about integrity and excellence, and she is a sweetheart to boot. I thoroughly enjoyed working with Deanna and I know you will too!
---
EXPERIENCED & CONSCIENCE REALTOR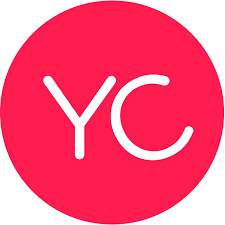 It is with great pleasure that I recommend Deanna Parnell with RE/MAX Heritage to any prospective buyer or seller looking for an experienced and conscientious realtor to handle his/her home-buying/home-selling transaction. I first came to know Deanna through the assistance she had provided to me as an out-of-state homeowner utilizing her property management services through TNT Property Management. She was always very attentive to my needs as a homeowner and made sure that both myself, as well as the tenants who leased my property through the years, were satisfied and their maintenance needs well taken care of in a prompt and safe manner. When I made the decision to finally sell my property in Keller, I was able to utilize Deanna from a realtor's standpoint and have her represent me in my home-selling transaction. She made the transition from property management to home-selling a smooth and seamless experience. Because of her years of experience both in property management and home sales, she was able to advise me accordingly on the housing market trends in that geographical area and provided useful suggestions on reasonable pricing and how I could make my home even more pleasing to a prospective buyer. Deanna was also kind enough to act on my behalf with local companies for whom I chose to complete certain repairs and projects since I was out-of-state. Within days of placing my Keller home on the market, I was pleased to be the fortunate recipient of an outstanding offer from a prospective buyer and was in contract within a week's time. Being an out-of-state homeowner, I was able to handle all of my closing paperwork transactions without any problems and was able to successfully close escrow within 30 days. NONE of these successful steps could have happened without the assistance and support of Deanna Parnell. Deanna is a boon to any office environment she is a part of and I would enthusiastically recommend her to anyone seeking an outstanding real estate professional dedicated to providing her clients with the best results possible. You are in good hands with Deanna! Sincerely, Yvonne C.
---
Strong Advocate
Deanna was a strong advocate for us while we were selling our house. She was very persistent and helpful during the whole process. Her good communication skills and knowledge of the market were instrumental in getting our house sold quickly. We would definitely recommend Deanna Parnell to anyone selling or buying a house in the Southlake area.
---
someone you can TRUST and RELY ON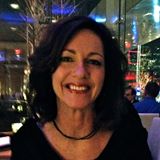 "Deanna was helpful in providing pre-sale insight to ready my home for prospective buyers. It had been many years since our last move and we were not familiar with the latest contract language, areas of negotiation, etc. I was especially impressed with Deanna's responsiveness through the whole process. Deanna had plenty on her plate and yet day or night, she was accessible to answer questions and treated the sale of my home as her #1 priority. She went above and beyond after the contract was signed for follow-up related to the inspection, closing, lease back period and move-out. It is comforting to have a business relationship with someone you can TRUST and RELY ON during such a stressful and busy time."